Winter Forest Bathing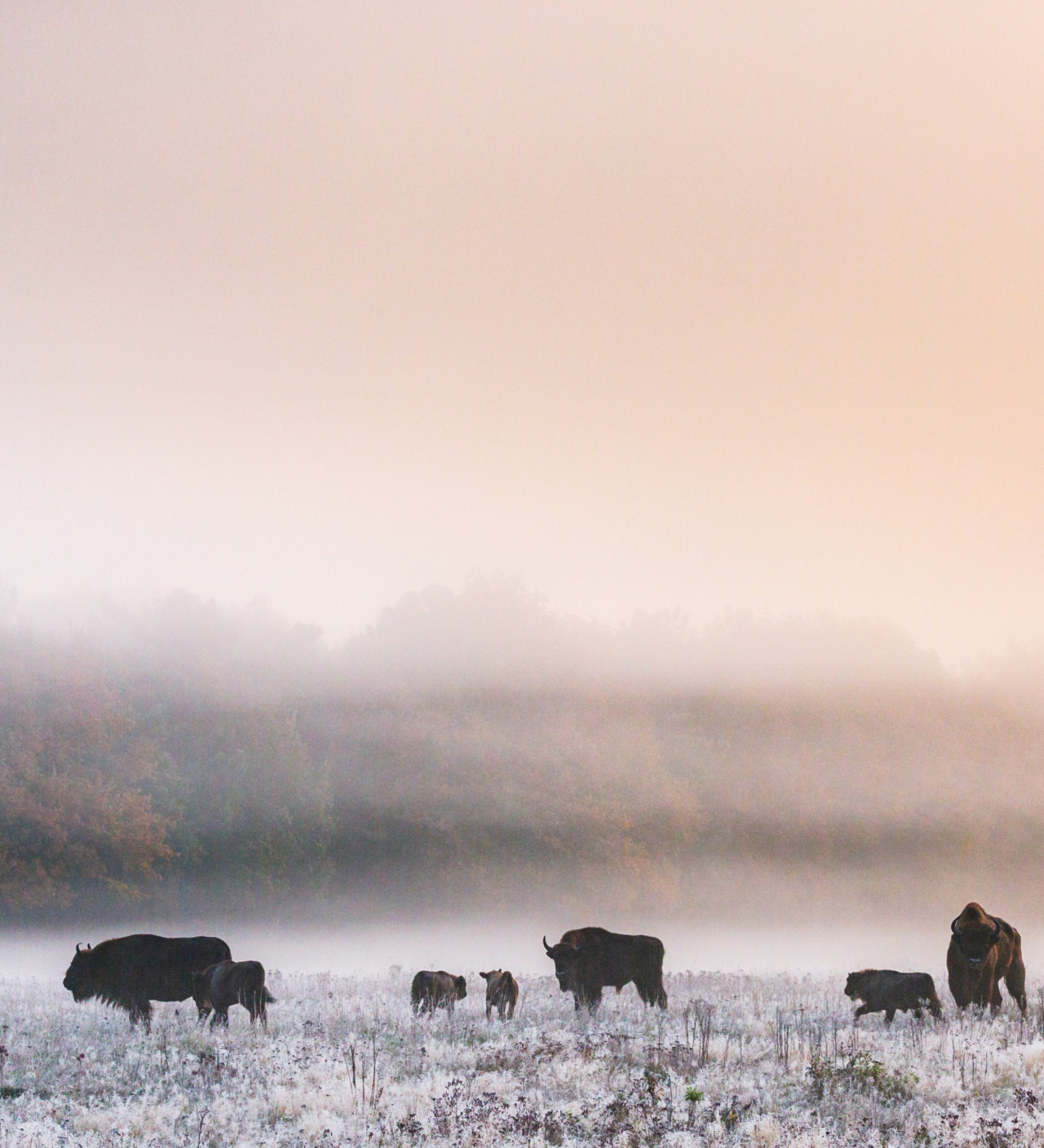 The enchantment of a wintery stay
Wintery silence in the Maashorst, but nature lets itself be heard. The autumn fragrance of the damp foliage is so strong you can almost taste it. The Holenberg forest is covered with a glistering layer of frost and a veil of mist. Here you wake up underneath a warm blanket of down in wintery surroundings. An icy breeze lets the treetops crackle and makes your breath visible. When it's cold, nature's embrace feels the warmest.
We are connected by nature. Connect to nature and everything that lives on earth. Because we've started to live further and further away from nature, we sometimes need to take a step back to become our true selves again. Also during wintertime.
Forest bathing is an old Japanese custom and allows you to connect with your natural environment through your senses in a remarkably relaxed and conscious way.
A stay at Holenberg lets you witness the changes in our natural environment again. ANNA moves along with the nature that surrounds you. She offers space, tranquillity, and inspires. Wake up in a wintery forest. Dream away with your favourite book by the fireplace and enjoy a steaming hot bath while looking at a crystal-clear starry sky. Forest bathing has never been so complete!
the magic is outdoors
freedom
sleeping underneath the stars
splendor
the primal nature of the Maashorst
The healing power of Winter Forest Bathing
As soon as the nights start to become longer, many trees, plants and animals prepare to hibernate. A state of peace and relaxation. And that's exactly what forest bathing is about. Slowing down, gearing back, relaxing and marvelling. Let nature take its effect on you. Because of the serene calmness of winter, this season is perfect for Shinrin Yoku: forest bathing.
Shinrin Yoku is a Japanese tradition that has been proved scientifically to have a healing effect on your physical and mental health. Forest bathing is about connecting with nature through your senses. It's suitable for everyone, and you don't need experience. Engage all your senses and experience what comes to you in the moment.
ANNA connects you to nature
Because ANNA can adjust to your mood or to the weather, you have the option to turn inside into outside again. ANNA is suitable for every season and especially a stay in autumn or winter is often experienced as truly special. Experiencing the cold and the serene peace and quiet. It's pure magic, but not suitable for everyone. We dare you to get as close to nature and the elements as possible during your stay!