Book your winter stay in nature
At Holenberg you choose to stay in nature. Literally between the animals and the trees. Here you become one with nature, even in winter. Or perhaps especially in winter, when nature switches back and slowly prepares for hibernation. In winter, we are used to find shelter inside, behind thick walls and windows. Holenberg challenges you to go outside and really experience winter!
Feel the cold air on your face while you enjoy a warm bath. Hear the animals and sounds in the forest around you. Heat up the woodstove and crawl away with a thick duvet and extra warm woolly blankets. Slowly fall asleep with the view of a crystal-clear starry sky above you. A winter stay is a magical stay.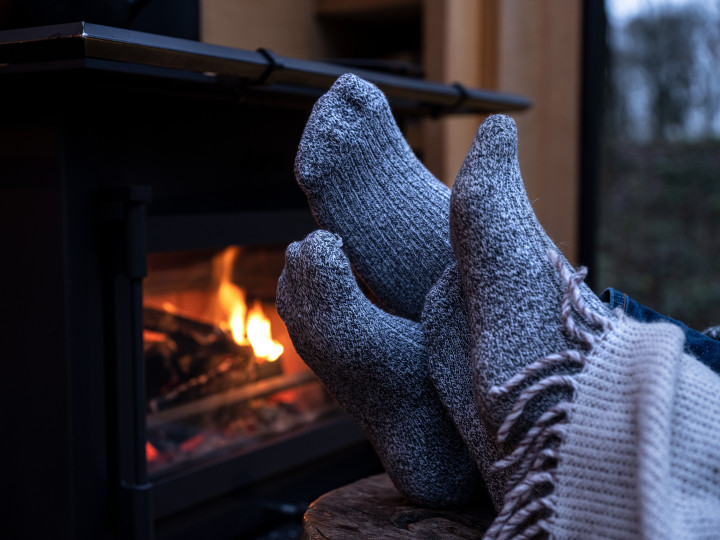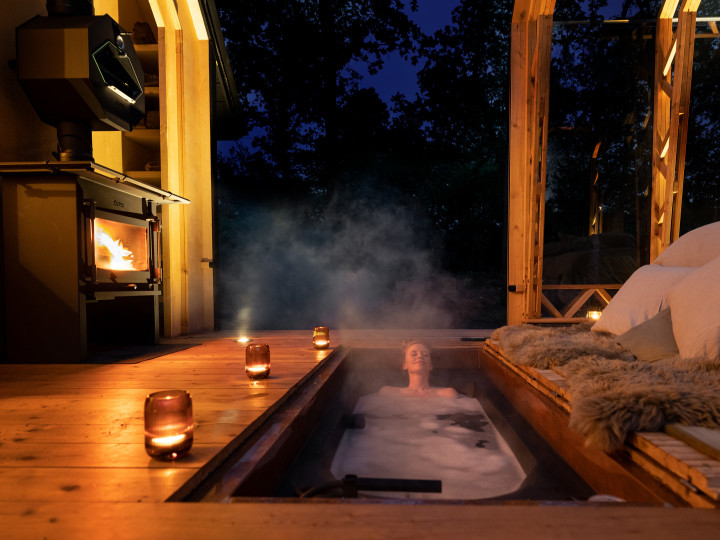 Experience the winter season at Holenberg
Encounter the cold winter days with the warmth of the woodstove, the sunken bathtub and the cosy down and woollen blankets. After a refreshing walk in the Maashorst, enjoy a steaming bath with views on the forest. You heat the cabin yourself during your stay by stoking up the wood-burning stove. We will provide you with enough wood and blankets, will you bring the right winter clothing?
Which ANNA will you choose?
Choose your ANNA and enter a world where you live in nature. Holenberg is the first location in the world where you can spend the night in ANNA. In addition to ANNA Origin, there are 4 new ANNAs, situated in unique locations in the forest.
ANNA Origin is the prototype of ANNA and tells the story of a dream that came true. This is the first ANNA that has been built by designer Caspar Schols after he built his first cabin for his mother. ANNA Origin is somewhat rawer and more authentic. She takes you along in the first thoughts of the designer to live together with nature. The four latest ANNAs differ in terms of location and are named after plants that are typical for the Holenberg forest.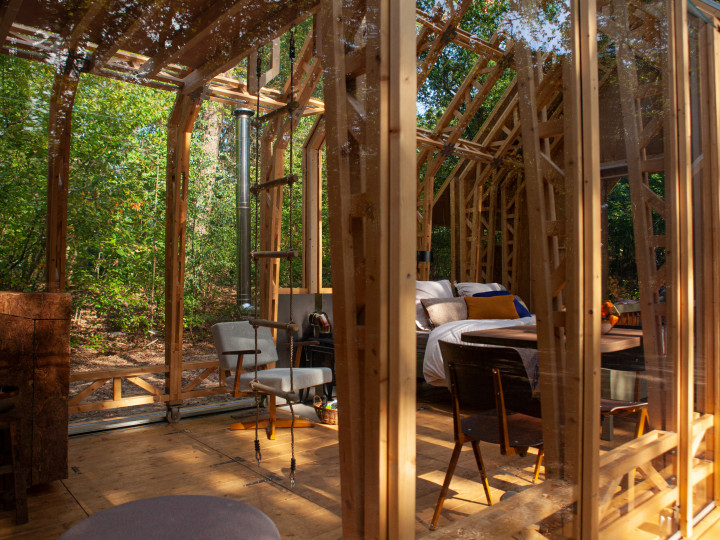 ANNA Origin
ANNA Origin is the prototype of ANNA and located behind a large drifting dune that runs through the forest. Here's where the story of ANNA started. Designer Caspar Schols built this cabin as a second experiment (after the first one that he built for his mother) in his search for the perfect cabin in connection with nature. The 'primitive' experience of ANNA Origin has an authentic charm that makes an overnight stay extra special. In the landscape, there's a transition from forest to sand drift. The location offers a beautiful deep view into the forest where you'll see maritime pines and various types of Scots pines. You'll also encounter ornamental grasses, shrubs, and bushes. ANNA Origin has a spacious bath in the floor and is equipped with a simple yet complete and movable kitchen unit. The toilet and shower are located outside in separate units next to the cabin.
Occupation, maximum 2 persons
2 dogs allowed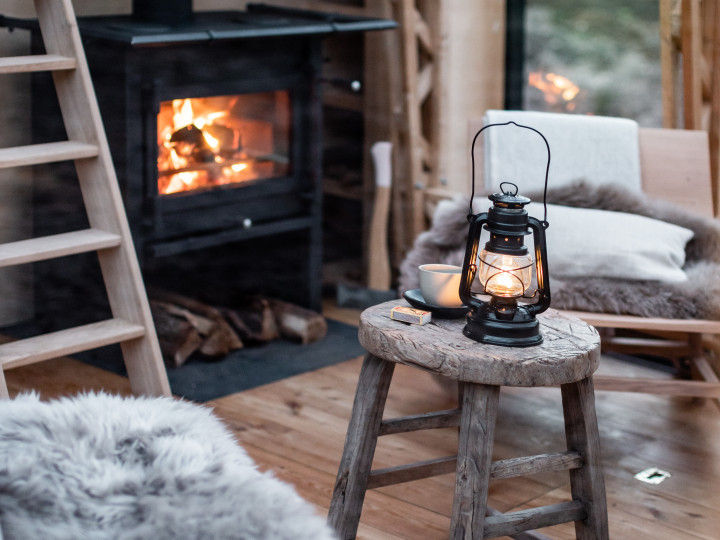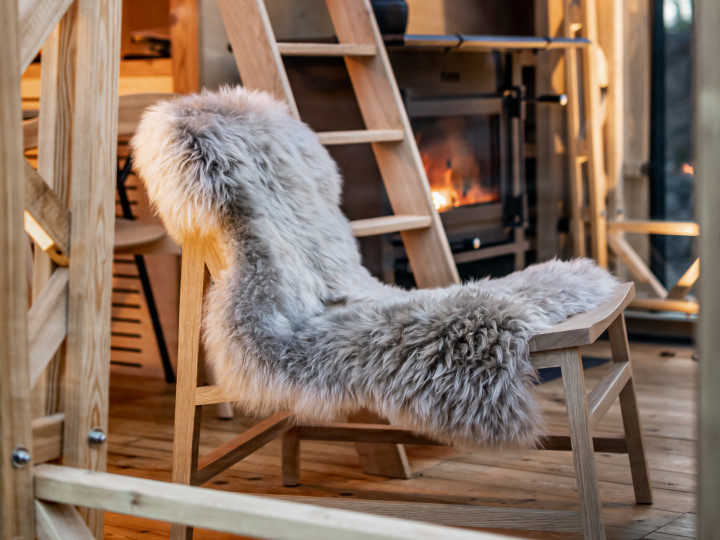 ANNA
The beautiful Holenberg forest is home to four new ANNAs. ANNA Ulex, ANNA Quercus, ANNA Molinia and ANNA Cytisus. All ANNAs are constructed in the same way, with a small kitchen, a Jacobus Kook heater, a spacious bath hidden in the floor and a shower and toilet within the cabin. All ANNAs are situated in beautiful forestry surroundings with plenty of privacy. The only difference between the ANNAs are the different arrival and departure days. ANNA Ulex and Quercus have different arrival days than ANNA Molinia and Cytisus. ANNA Cytisus is located closest to the camping and its facilities like the swimming pond and playground, which are also accessible for you. Please keep in mind that during high season, you can hear most of the camping guests during your stay in this cabin.
Occupation, maximum 2 persons and 2 children
A maximum of 2 dogs are allowed in ANNA Molinia and ANNA Ulex
Rates
ANNA
Origin

ANNA
Ulex

ANNA
Molinia

ANNA
Quercus

ANNA
Cytisus

Rate per night weekday (su to th)
€ 197
€ 287
€ 287
€ 287
€ 287
Rate per night weekend (fr and sa)
€ 247
€ 337
€ 337
€ 337
€ 337
Rate per night school holidays
€ 247
€ 337
€ 337
€ 337
€ 337
* Minimum stay is two nights. Rates are including breakfast and excluding cleaning costs (€ 35 per booking), tourist taxes (€ 1.50 p.p.p.n) and booking fees (€ 5 per booking). The general terms and conditions apply. Besides your toothbrush and proper outdoor clothes you don't have to bring anything. Everything has been thought of. If you'd like to, plenty of cooking can be done!
Waiting list
Holenberg has been very popular since opening, for which we are incredibly grateful. Due to the many bookings there is little availability in the upcoming months. Sometimes there is a cancellation, which makes it possible to still make a reservation. Do you want to be the first to hear about new availability? Then sign up for our waiting list. We will regularly announce vacant dates via e-mail, so you can be the first to book!
FAQ
Questions and answers about making a reservation